In the world of professional DJing, the Pioneer CDJ series has been a renowned name for decades. Pioneer DJ, known for its innovation and high-quality products, has once again raised the bar with the introduction of the Pioneer CDJ-3000. This review will delve into the features, performance, and overall user experience of the CDJ-3000, highlighting its strengths and potential areas for improvement.
Overview of the Pioneer CDJ-3000
The Pioneer CDJ-3000 is the latest flagship DJ turntable from Pioneer DJ, designed to meet the demands of professional DJs and enthusiasts alike. It builds upon the success of its predecessors while introducing several significant enhancements. With its sleek design and cutting-edge technology, the CDJ-3000 sets a new standard for DJ performance equipment.
Key Features and Specifications
The CDJ-3000 comes packed with an array of impressive features that elevate the DJ experience to new heights. Its large 9-inch high-resolution touch screen offers intuitive control and provides a wealth of information at the DJ's fingertips. The addition of a dedicated Browse section simplifies music selection, allowing DJs to quickly find and load tracks.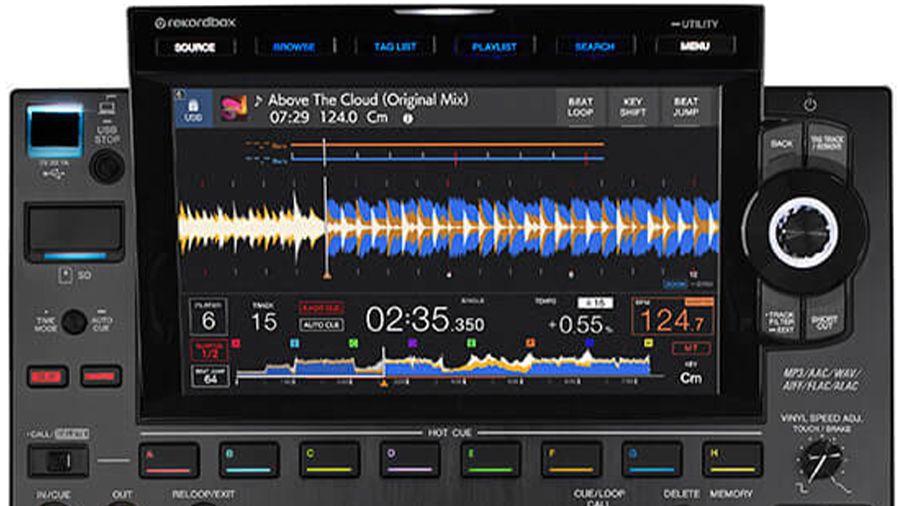 The enhanced MPU (Micro-Processing Unit) ensures lightning-fast response times, reducing latency and improving overall performance. The CDJ-3000 also boasts an improved jog wheel, offering precise control for scratching and pitch bending. It supports various audio formats, including FLAC and ALAC, providing audiophile-grade sound quality.
User Experience and Interface
Pioneer DJ has placed a strong emphasis on user experience with the CDJ-3000. The touch screen interface is incredibly responsive and easy to navigate, providing DJs with a seamless workflow. The inclusion of a Key Sync feature allows for effortless harmonic mixing, ensuring smooth transitions between tracks.
The expanded Rekordbox integration further enhances the user experience, enabling DJs to organize and manage their music library seamlessly. The inclusion of a multicolored waveform display adds a visual element to track analysis, assisting DJs in creating flawless mixes.
Performance and Sound Quality
When it comes to performance, the CDJ-3000 shines. Its advanced processor and improved jog wheel deliver unparalleled responsiveness and accuracy. DJs will appreciate the smooth and precise control, whether they're executing intricate scratches or beat matching with precision.
In terms of sound quality, the CDJ-3000 impresses with its 96 kHz/32-bit D/A converter and 96 kHz/24-bit A/D converter. The result is pristine audio reproduction, capturing the nuances of each track and delivering a truly immersive listening experience.
Connectivity and Compatibility
The CDJ-3000 offers a comprehensive range of connectivity options to cater to different setups and preferences. With its USB, SD card, and LAN ports, DJs can easily connect various storage devices and access their music library seamlessly. The inclusion of Pro DJ Link enables synchronization with other compatible devices, allowing for a truly integrated DJ performance.
Furthermore, the CDJ-3000 is compatible with popular DJ software, including Serato DJ Pro and rekordbox, offering flexibility and convenience for DJs who prefer using their preferred software.
Comparison with Previous Models
When comparing the CDJ-3000 to its predecessors, it's evident that Pioneer DJ has made significant strides in terms of technological advancements and user experience. The enhanced touch screen, improved jog wheel, and faster processing power set the CDJ-3000 apart from its predecessors, providing DJs with a more refined and seamless DJing experience.
Pros and Cons
Pros:
Intuitive and responsive touch screen interface
Enhanced jog wheel for precise control
Outstanding sound quality
Extensive connectivity options
Seamless integration with popular DJ software
Cons:
Premium price point
Steeper learning curve for beginners
Limited compatibility with non-Pioneer DJ software
No CDs
Pricing and Availability
The Pioneer CDJ-3000 is available at select retailers and online stores. As a flagship product, it commands a premium price tag, reflecting its top-of-the-line features and performance. However, for professional DJs and dedicated enthusiasts, the investment in the CDJ-3000 is well worth it for the unparalleled performance and reliability it offers.

Conclusion
The Pioneer CDJ-3000 solidifies its position as the ultimate DJ turntable, catering to the needs of professionals who demand the best in performance and features. Its sleek design, intuitive interface, and exceptional sound quality make it a standout choice for DJs looking to take their craft to the next level. With its advanced technology and seamless integration, the CDJ-3000 remains a frontrunner in the competitive DJ equipment market.
FAQs
1. Can I use the Pioneer CDJ-3000 with other DJ software? Yes, the CDJ-3000 is compatible with popular DJ software such as Serato DJ Pro and rekordbox.
2. Does the CDJ-3000 support high-resolution audio formats? Yes, the CDJ-3000 supports high-resolution audio formats like FLAC and ALAC, ensuring audiophile-grade sound quality.
3. What is the difference between the CDJ-3000 and its predecessor, the CDJ-2000NXS2? The CDJ-3000 offers several significant improvements, including an enhanced touch screen, improved jog wheel, and faster processing power.
4. Can I connect multiple CDJ-3000 units together? Yes, the CDJ-3000 supports Pro DJ Link, allowing for synchronization with other compatible devices.
5. Is the Pioneer CDJ-3000 suitable for beginners? While the CDJ-3000 offers a wealth of advanced features, beginners may face a steeper learning curve due to its professional-grade capabilities.