Only registered and logged in users can download files from this category.
Downloads: 7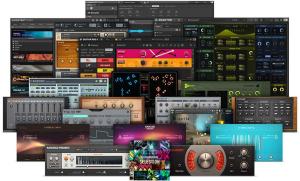 Komplete Start by Native Instruments is a fully-featured music production bundle containing free virtual instruments, loops, samples and other effects.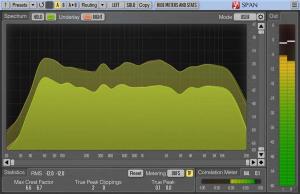 SPAN is a free real-time "fast Fourier transform" audio spectrum analyzer AAX, AudioUnit, and VST plugin for professional sound and music production applications.
NOVA is a parallel dynamic equalizer. Appearing in the familiar layout of a parametric equalizer, each band also includes a full featured dynamics section allowing the processor to cover an impressively wide range of applications. Be it a master lacking density, the drum bus asking for more crispiness, or a sibilance problem in your perfect take: NOVA has an elegant answer.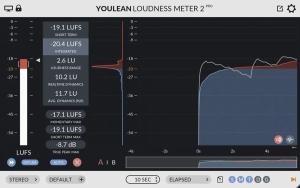 If you've ever tried mastering your own tracks, you know how difficult it is to get everything up to the right volume. It takes a lot of effort to make sure a song is loud enough that listeners don't have to keep turning up the volume, but not so loud that the audio starts clipping or losing its dynamic range. Many streaming services also have their own loudness requirements, which can make things quite confusing if you are mastering for a variety of different platforms.
Klanghelm's MJUC Jr. plugin is a free version of their popular MJUC compressor. The level of compression and output makeup can be fine-tuned via their respective knobs, while attack and release times can be set to three different levels – fast, slow or auto. Due to its simple and well-designed controls, this is a great option for beginners to learn how compression works.